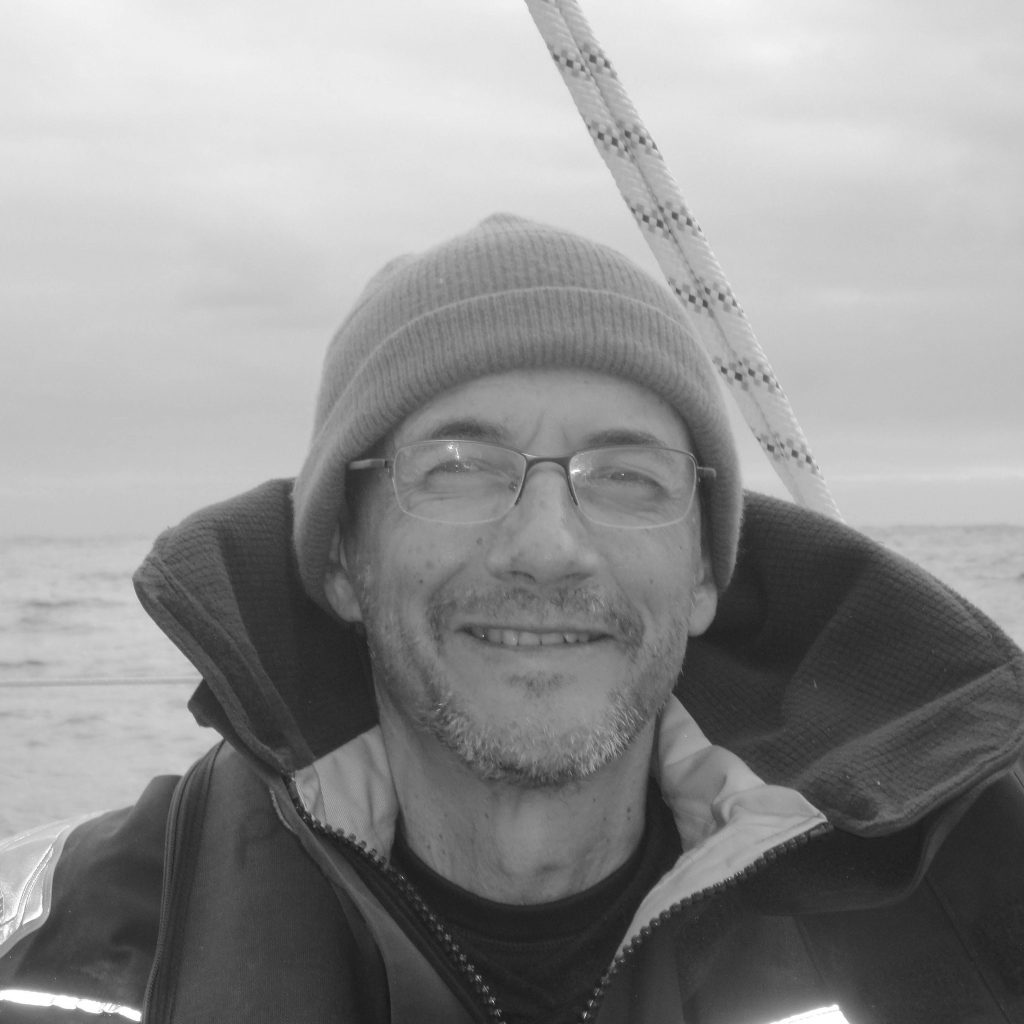 Roberto Casati
Senior Researcher of CNRS, Professor at EHESS, director of the Jean Nicod Institute of ENS/EHESS in Paris, one of the leading research centers in cognitive science, works currently on spatial disorientation and on cognitive tools for remediating or preventing it. He is the author of 120 research papers and book chapters on perception, spatial representation and the use of maps and images, as well as of ten books, some of which have been translated in many languages. His seminal work on Digital Colonialism has spurred a large debate on the use of technology in schools. An avid sailor, his latest achievement is a transatlantic crossing on Albatros, a Challenge 67 monohull, as a crew member and on board researcher. Albatros was 2nd in the Cruising B class of the 2019 ARC, after 17 days in the trade winds. The Cognitive Life of Maps will be published by MIT Press (forthcoming); he is the editor of the collection The Sailing Mind (Springer, 2021). His latest book project is Ocean: a Philosopher's Route (Einaudi, 2022)

Lecture title: Territorialising the sea: equilibrium, seaward projection and seaward exposure of world countries
---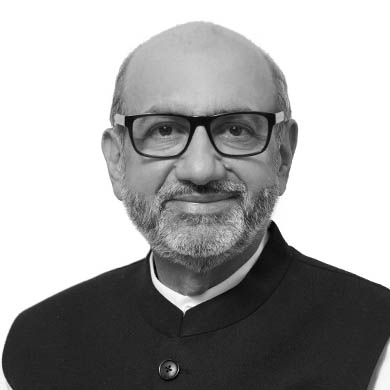 Sanjay Chaturvedi
Professor in International Relations, South Asian University, New Delhi, he is currently the Dean, Faculty of Social Sciences. He has authored two, co-authored three and co-edited eight books including Climate Terror: A Critical Geopolitics of Climate Change (Palgrave, 2015, with Timothy Doyle). During early 1990s, he received Nehru Centenary British Commonwealth Fellowship, followed by the award of Leverhulme Research Grant, to pursue post-doctoral research on 'Polar Regions in International Relations' at Scott Polar Research Institute, University of Cambridge, England. During his stay at Cambridge he published Polar Regions: A Political Geography (John Wiley, 1996), and travelled to Antarctica lecturing on board MS Alla Tarasova during November-December 1994. He has remained engaged with both the polar regions is his research pursuits and has severed on a number of Indian delegation to Antarctic Treaty Consultative Meetings (ATCMs). President of Indian Ocean Research Group (IORG), an Observer to Indian Ocean Rim Association (IORA), he is the Chief Editor of the Journal of the Indian Ocean Region. He has served on the Steering Committee of the IGU Commission on Political Geography, and was a Lead Author for Chapter 10: (Asia) of the Working Group II Contribution to the IPCC Sixth Assessment Report (2019-2021).

Lecture title: Re-spatializing the Southern (Global) Ocean: Constructions, Conversations and Contestations
---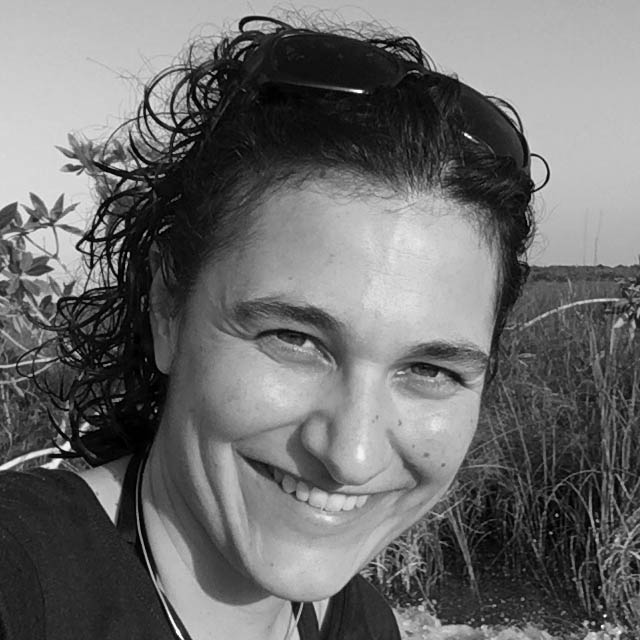 Farah Obaidullah
Ocean Advocate, Consultant and the Founder of Women4Oceans. She holds both a Master of Science and a Bachelor of Science from Imperial College in London. With 18 years experience in ocean advocacy, Farah has travelled the world, observing the beauty of the ocean and witnessing some of the most egregious practices happening at sea. Among her achievements, Farah has executed campaigns to end destructive fishing, worked with affected communities, lobbied for ocean protection and been deeply involved in exposing fish crimes, including slavery and labour abuse at sea. Farah is currently campaigning together with hundreds of scientists, civil society groups and businesses for a moratorium on deep-sea mining, a reckless emerging industry that will cause irreversible harm to deep-sea ecosystems, and for which the consequences of disturbing locked-away carbon are unknown. Farah has also produced a book: The Ocean and Us (2023), which explores all the ways our lives interact with the ocean. It brings together the expertise of over 35 ocean specialists.
Farah strongly believes that to restore our relationship with nature, and all beings we share this planet with, we must rediscover our place in the natural world, embrace our diversity and ensure all our voices are heard.

Lecture title: The Ocean and Us
---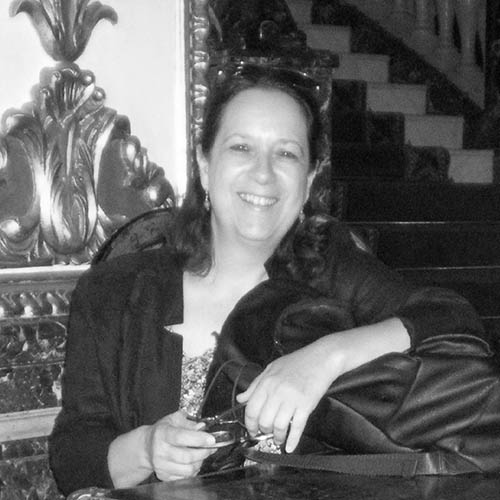 Gloria Pungetti
Chiara-Fama Professor in Landscape Science and chair of CBLS, the Centre for Biocultural Landscape and Seascape at the University of Sassari, IT, as well as founder of CCLP at the University of Cambridge, UK, from where she developed for over 30 years a holistic approach to landscape research, linking nature with culture and theory with practice. She has been awarded prestigious fellowships from CNR, NATO, Leverhulme Trust, European Commission, National and Regional Governments, and has cooperated worldwide with universities, organisations and local communities, promoting bottom-up and participatory approaches for biocultural heritage.She has coordinated international conferences and projects on landscape, seascape and islandscape reflecting the integration of their cultural and spiritual values into nature conservation and biocultural diversity. Coeditor-in-chief of the Journal of Marine and Island Cultures, she is author of over a hundred international academic articles and books, including Ecological Networks and Greenways (Cambridge University Press, 2004), The Right to Landscape and Island Landscapes (Routledge, 2011 and 2017). The last book, Routledge Handbook of Seascapes (Routledge, 2022), is the core of her presentation.

Lecture title: Anthropogenic and ecosystemic legacy for character assessment, planning and governance: advances in holistic seascape research
---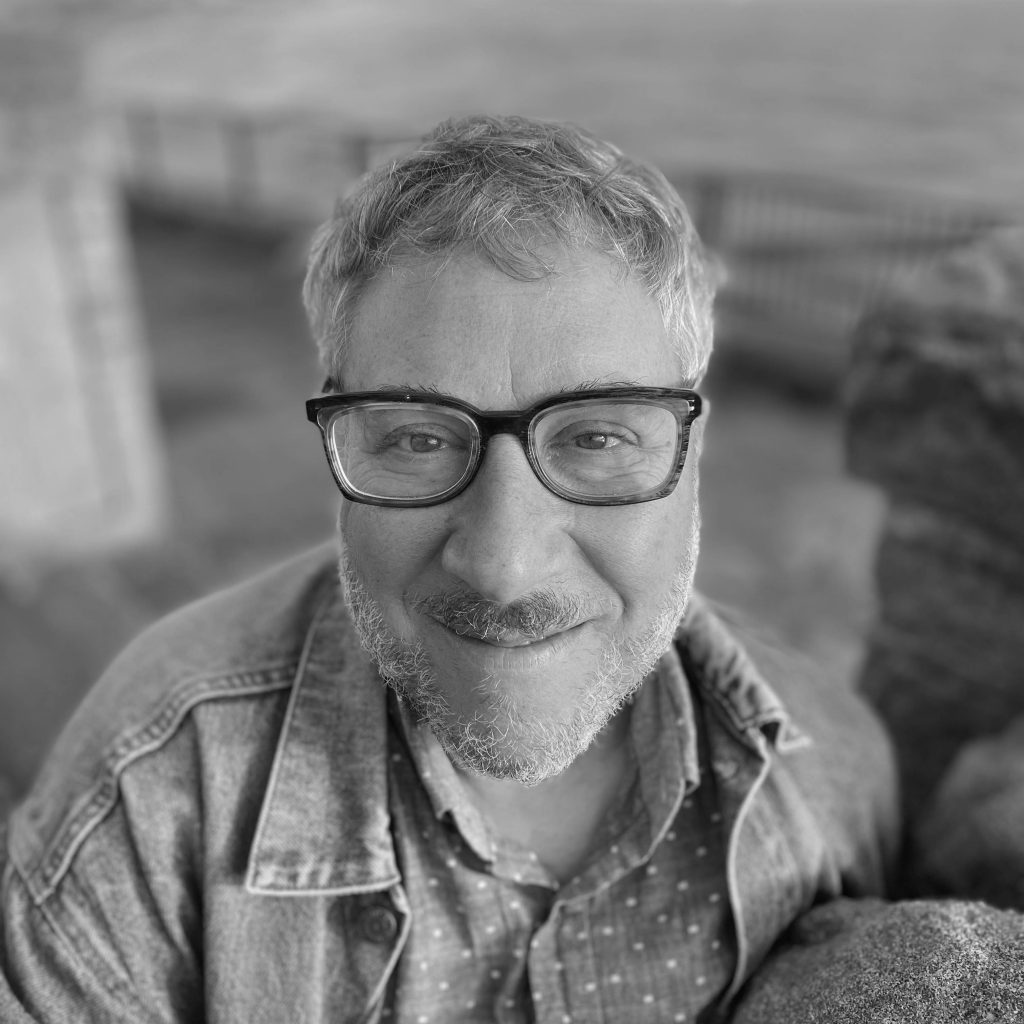 Philip Steinberg
UArctic Chair in Political Geography at Durham University (UK), where he directs the Durham Arctic Research Centre for Training and Interdisciplinary Collaboration (DurhamARCTIC) and IBRU: Durham University's Centre for Borders Research. He has published widely on oceans and islands and, more broadly, on the political construction of territory beyond the limits of land. He has authored or edited seven books including The Social Construction of the Ocean (Cambridge, 2001), Contesting the Arctic: Politics and Imaginaries in the Circumpolar North (Bloomsbury, 2015), Territory Beyond Terra (Rowman and Littlefield, 2018), and, most recently The Routledge Handbook of Ocean Space (Routledge, 2022).

Lecture title: "…Upon a painted ocean": Lines and legends of oceanic division
---
Speakers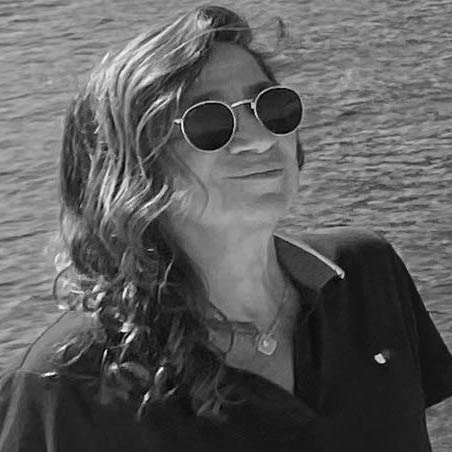 Elena dell'Agnese
Professor of Cultural and Political Geography at the University of Milano-Bicocca, where she teaches Environmental Justice and Geopolitics of the sea. After having been Chair of the International Geographical Union-IGU Commission on Political Geography, Vice-President of the IGU and of the Società Geografica Italiana, she is now President of the Association of Italian Geographers-AGeI. Her research focuses on political and cultural geography and the political aspects of tourism, ecocritical geopolitics and animal studies. In the field of Ocean and Island Studies, she has worked especially on Bali and West New Guinea, the Maldives, and Sardinia, and is now studying the small islands of the Tuscan archipelago.
Her most recent books include Bon Voyage. Per una geografia critica del turismo (Utet, 2018) and Ecocritical Geopolitics. Popular culture and environmental discourse (Routledge, 2021).
---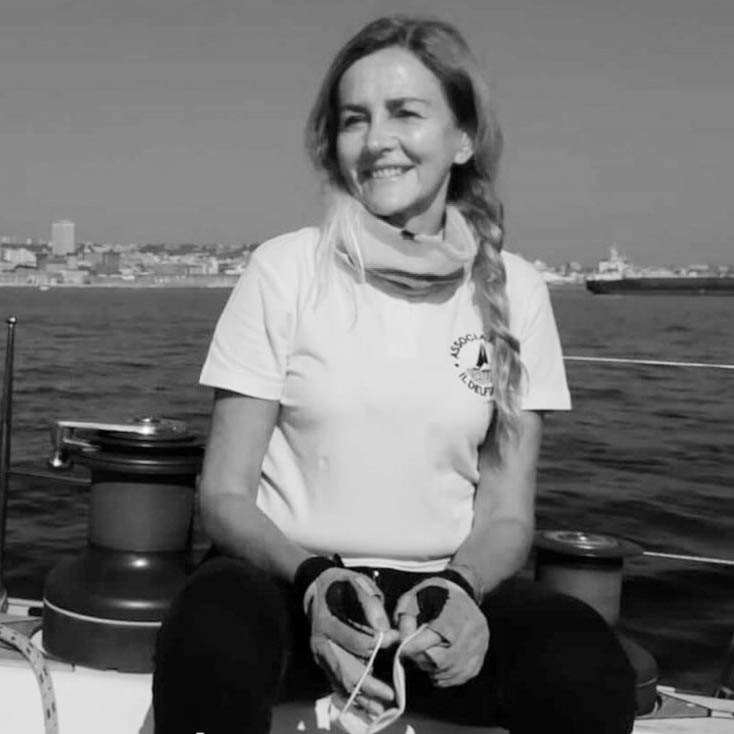 Maria Paradiso
Professor of Political and Economic Geography, University of Naples Federico II, Italy. Ordinary Member of the International Science Council (ISC) Governing Board (2021-2024). Member of the Standing Committee for Outreach and Engagement (2022-2025). ISC Fellow. In 2022 Maria has been elected Vice President of the Geographical Union. Maria has served as the Chair of Social Sciences Section in Academia Europaea (London); currently she is the Chair of Academia Europaea's (London) 'Mobility, Governance, Environment, Space' Section. She chair of the Italian National Committee for IGU (International Geographical Union), Italy and is Representative for CNR National Research Council. Her main interest in last years has been the exploration of changes in the Mediterranean relationships through narratives of people in mobilities across the Mediterranean and the better understanding of cultural dialogue and human development. Recently she is starting cooperation and new endeavours in Marine studies (oceans and seas as social spaces) and continues scientific activities in exploring human life in the Internet Age. Maria is interested in cooperation for developing methodologies and practices for Science commitment towards more equitable societies across the Globe. Maria is currently research leader in PNRR Marine Biodiversity Centre, MargeoLab, spoke University Federico II.
---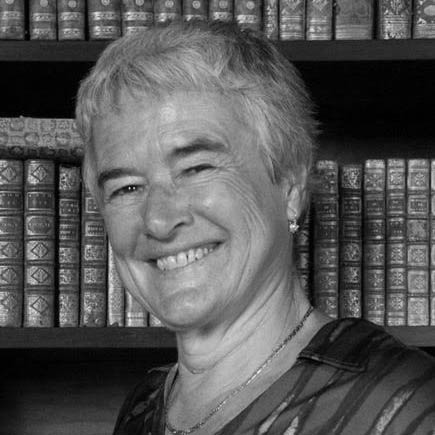 Marcella Schmidt di Friedberg
Professor of Geography at the University of Milano-Bicocca, (Italy). She has been Steering Committee member of the IGU Commission on Gender and Geography and now, since 2016, she is Chair of the IGU Commission on the History of Geography. Vice director of the Marine Research and High Education Center (MaRHE) in Faaf-Magoodhoo (Rep of Maldives). Her research interests concerns landscape and biodiversity conservation, hazard and resilience, cultural and gender geography and history of the geographical thought. Her current research focuses on the culture and heritage of the Maldives. She has been working and publishing extensively on the relations between nature, culture, memory and landscape in different contexts, from the Mediterranean, to Japan. Her publications include Geographies of Disorientation (Routledge, 2017).
---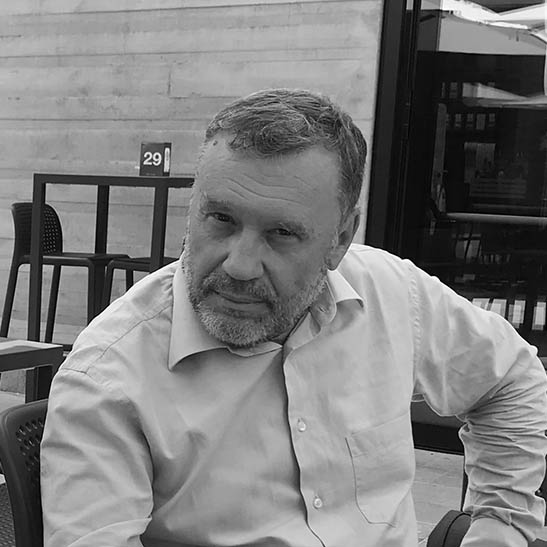 Stefano Soriani
Professor of Economic and Political Geography, Department of Economics, Ca' Foscari University, Venice. He is Director of SELISI (Director, School of Economics, Languages and Entrepreneurship, Ca' Foscari University of Venice). He studied at the Universities of Venice (Ca' Foscari) and Rotterdam (EUR). Before moving to the Department of Economics in 2013, he worked for 17 years in the Department of Environmental Sciences at Venice University. He has a multi-disciplinary background, particularly at the interaction between applied economics and geography, and environmental studies. Soriani's main areas of expertise are in economic geography and environmental governance. In particular, Professor Soriani made research on port-city evolution and change (urban waterfront redevelopment, re-utilisation of redundant areas and urban marketing), Integrated Coastal Zone Management (no-statutory plans and voluntary programs), climate change, environmental policies and resilience in urban areas, with particular reference to coastal cities.
---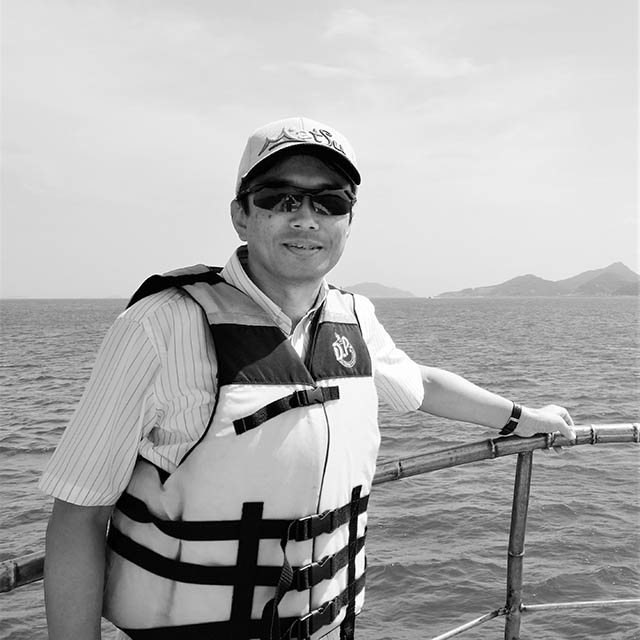 Takashi Yamazaki
Professor of Geography at Osaka Metropolitan University, Japan. He received his Ph.D. in political geography from the University of Colorado at Boulder in USA. His current research interest concerns Okinawa's (de)militarization and critical geopolitics on the East China Sea. He was a Steering Committee member of the IGU Commission on Political Geography from 2004 to 2016 (Co-chair from 2014 to 2016). Within Japan, he established and chaired the Political Geography Research Group of the Human Geographical Society of Japan from 2011 to 2015 and organized the IGU Thematic Conference on "Islands in Relations" in Osaka, Japan, in 2023. His publications include Space, Place, and Politics: Towards a Geography of Politics (Nakanishiya, 2013 in Japanese), 'The US militarization of a 'host' civilian society: the case of post-war Okinawa, Japan' in S. Kirsch and C. Flint eds. Reconstructing Conflict: Integrating War and Post-War Geographies (Ashgate, 2011), and 'The reinstitutionalization of island identities in Japan' in D. Kaplan and G. Herb eds. Scaling Identities: Nationalism and Territoriality (Rowman & Littlefield, 2017), and 'The COVID-19 pandemic and bio/geopolitics in Japan' in S. Brunn and D. Gilbreath eds. COVID-19 and a World of Ad Hoc Geographies (Springer, 2022).